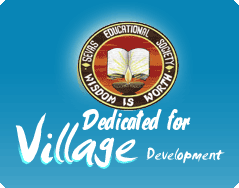 "Seva" means selfless service in Sanskrit (An Ancient Language), "Sevas Educational Society" is established on August 4th, 2006 at Komatipalli, a remote village near Visakhapatnam, India. The society aspires to create an ideal village with the help of modern technologies. Sevas vision is to create an interactive atmosphere among researchers, organizations, faculties, students, employees, business people and farmers to develop villages. The society acts as a bridge between technology consultants and educated people staying in and around villages or small towns. These educated individuals play a vital role in developing villages. Join Sevas by sending your information to sevaseducationalsociety@gmail.com.
To develop village using advanced technologies.
To increase the standards of students and faculties.
To develop economically feasible technologies for village development.
To create self-employment for students or any interested individuals who dwell in the villages.
Sevas mission objectives could be achieved through Sevas' Vision To create an interactive atmosphere among researchers, organizations, faculties, students, employees, merchants and farmers to develop villages
Two stages to achieve this vision
Stage 1: Collection of information about interested professors, lecturers, scientists, farmers, societies or any individual interested in village development.
Stage 2: Development of advanced technologies with the help of professors, lecturers, scientists and NGOs. Establishing small scale industries in villages. Advertising new technologies to the farmers.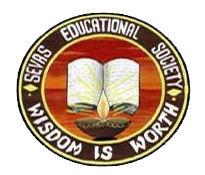 The logo was taken from the design created by late Mr. R. Simhachalam Naidu (Father of the Director) for a primary educational institute established in the year 1984. The symbol infers, "The knowledge gained from the literature (an open book) distributed as rays (the jyothi or light) to awake the inner dreams of the students". As years passed the original insignia was lost but the insight and dreams remained. In June 2006, a designer named "Mr. Nazir Khatry" (from Visakhapatnam, Andhra Pradesh) with his splendor, emotional and colorful insight has created an emblem that has been accepted as the flag of "Sevas Educational Society".

India does not need to be industrialized in the modern sense of the term. It has 7,50,000 villages scattered over the vast area 1900 miles long 1500 broad. The people are rooted to the soil and the vast majority is living a hand to mouth life.
Reference: Gandhiji wrote to Sir Danial Hamilton in a letter on 15-2-1922 from Bardoli
Sevas encourages advanced technologies but mainly concentrates on employment generations. Gandhi's concept of Ideal village or Gram Swaraj can be achieved by establishing more small scale industries/small scale services with advanced technologies on par with big industries.
Sevas Educational Society - Detailed History
Join Sevas Community and Help Advance Rural Development.
Sevas Educational Society - Society Details